New ecological equipment enters the berths of Multipurpose Reloading Complex in Ust-Luga
13 December 2019
Under the programme on upgrading its environmental equipment, Multipurpose Reloading Complex LLC (MRC) operating at the port of Ust-Luga put into operation a mobile sprinkling/sweeping machine. The new equipment is deployed at the berths and storage yards of the terminal to enhance environmental safety of the terminal operation.
The machine is equipped with an angled blade and brushes to clean scattered material and a sprinkling/washing system for dust prevention. The machine design is based on unique patented solutions ensuring automation of some functions and control of the cleaning process quality. Some equipment components are designed for operation in hard service conditions at berths.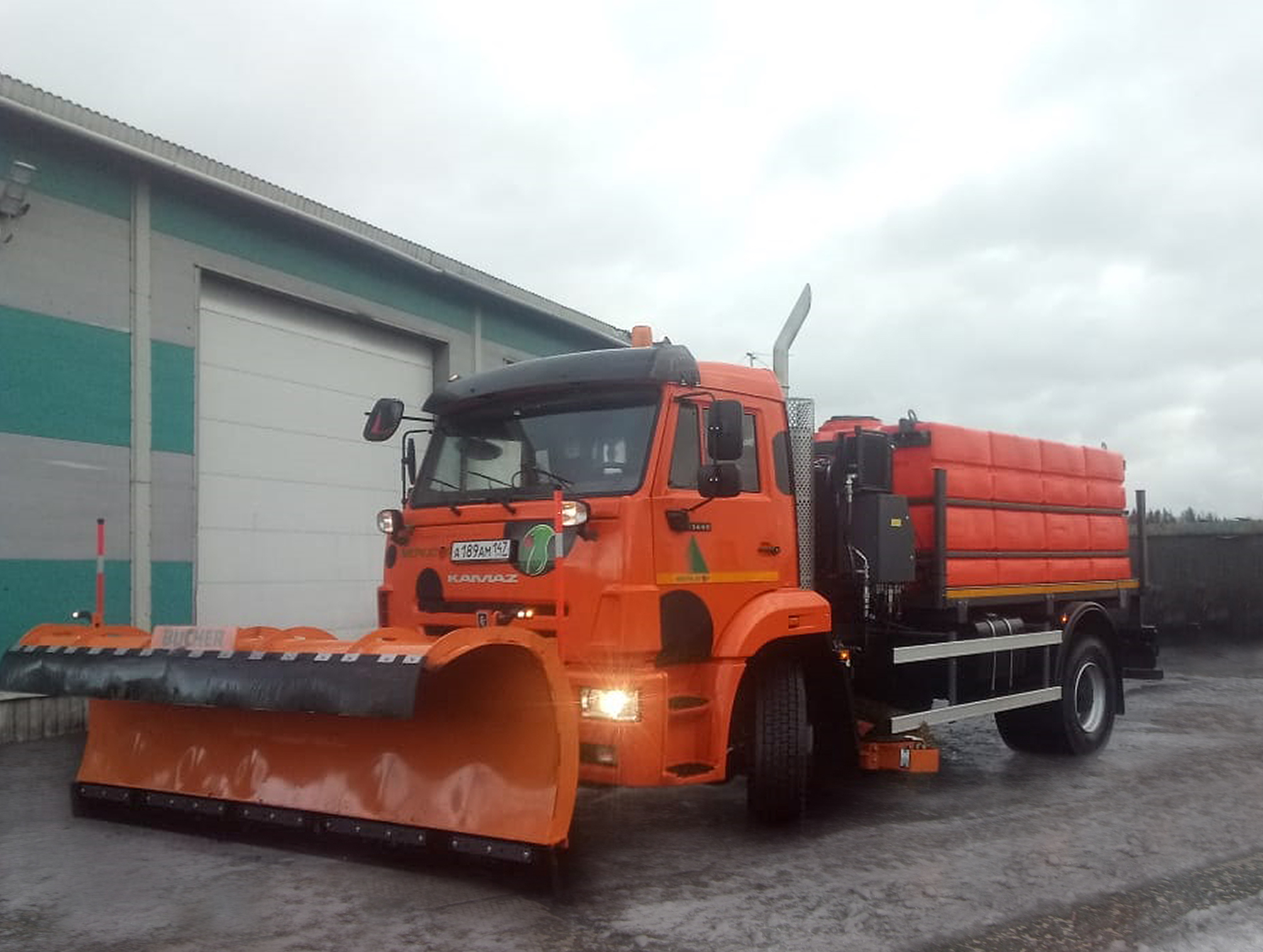 Equipment can be operated in the course of machine motion. An operator can regulate intensity of sweeping by changing the contact surface area. Additional side lights and cat's eyes allow for operation in periods of darkness.
Environmental safety is among the key priorities of MRC operation. The company is consistently implementing a programme for minimization of its impact on the environment. Earlier in 2019, MRC acquired a local sprinkling system to be installed above the multipurpose grabbing equipment. The system prevents spreading of coal particles beyond the transshipment zone. There is also a mobile dust suppression unit at the terminal.